Hydraulic cylinder WDMP3100560450K3S110
From: 318.09€ Excluding VAT
Delivery time: 30 days
Article: 210.031.909
Description
The double acting hydraulic cylinders series WD with welded endplug and without attachments is particularly requested in the mobile and in the agricultural field.
Cylinder's stroke tolerance – 0…1 mm;
Covering: cylinders are supplied painted blue (RAL 5017) on epoxy base. at least 40 μm thick. The rod is chrome-plated, the thickness of the chrome coating is not less than 22 microns.
Technical specifications
| | |
| --- | --- |
| Pressure, MPa | 16 |
| Bore dia, mm | 100 |
| Rod dia, mm | 56 |
| Stroke, mm | 450 |
| Seals type | standart (K) |
| Seals material | nitrile-polyurethane |
| Hydraulic liquid | mineral oil |
| Working temperature | -20°C…+70°C |
| Max speed | 0,5 m/sec |
| Manufacturer | Gidrolast |
Dimensions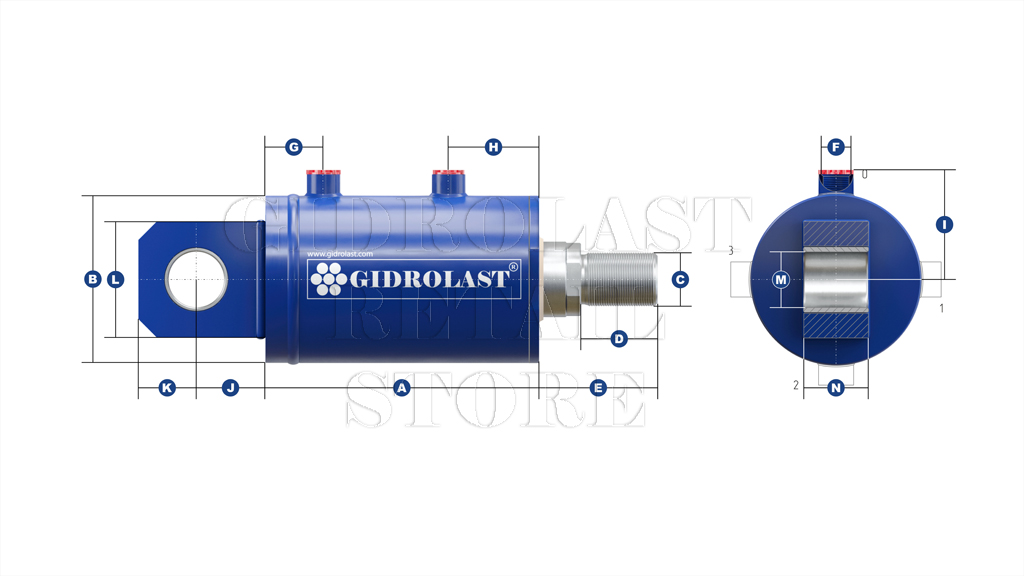 A

—

640 mm;
B

—

115 mm;
C

—

М42х2;
D

—

56 mm;
E

—

74 mm;
F

—

3/4";
G

—

40 mm;
H

—

83 mm;
I

—

77 mm;
J

—

55 мм;
K

—

45 мм;
L

—

90 мм;
M

—

40 мм;
N

—

40 мм;
Standard accessories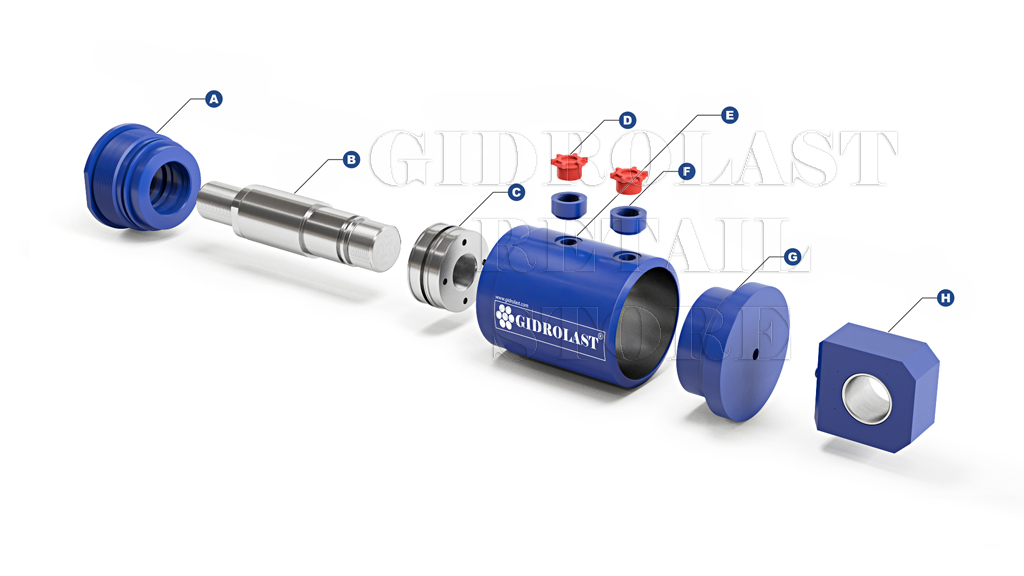 A

— Front cover (1pcs)

;
B

— Rod (1pcs)

;
C

— Pistone (1pcs)

;
D

— Cap (2pcs)

;
E

— Cylinder tubo (1pcs)

;
F

— Oil port (2pcs)

;
G

— Rear cover (1pcs)

;
H

— Задняя проушина со втулкой (1шт.)

;
Delivery conditions
Packing: cartone box;
Waranty: 12 month;